Posted by Pete on Mar 31st 2023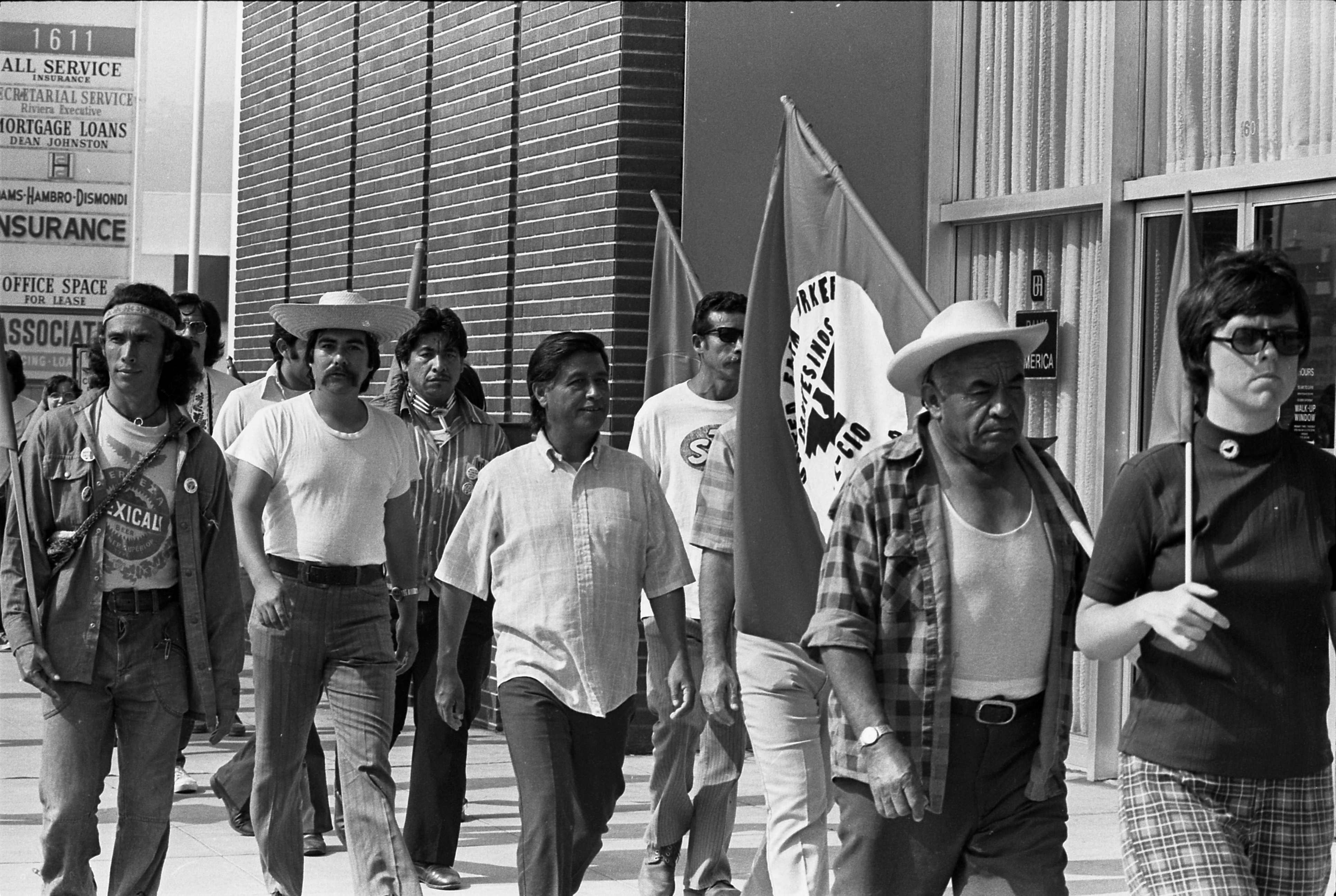 How Cesar Chavez became one of the leading labor activists in the United States
"The time has come for the liberation of the poor farm worker. History is on our side."
Cesar Chavez was born today in Yuma, Arizona, in 1927.

The son of Mexican American parents, he grew up to be one of the most remarkable labor leaders in post-war American history.

Chavez was born in a relatively poor family, which became much poorer as a result of the Great Depression.

It was, by all accounts, a rough time.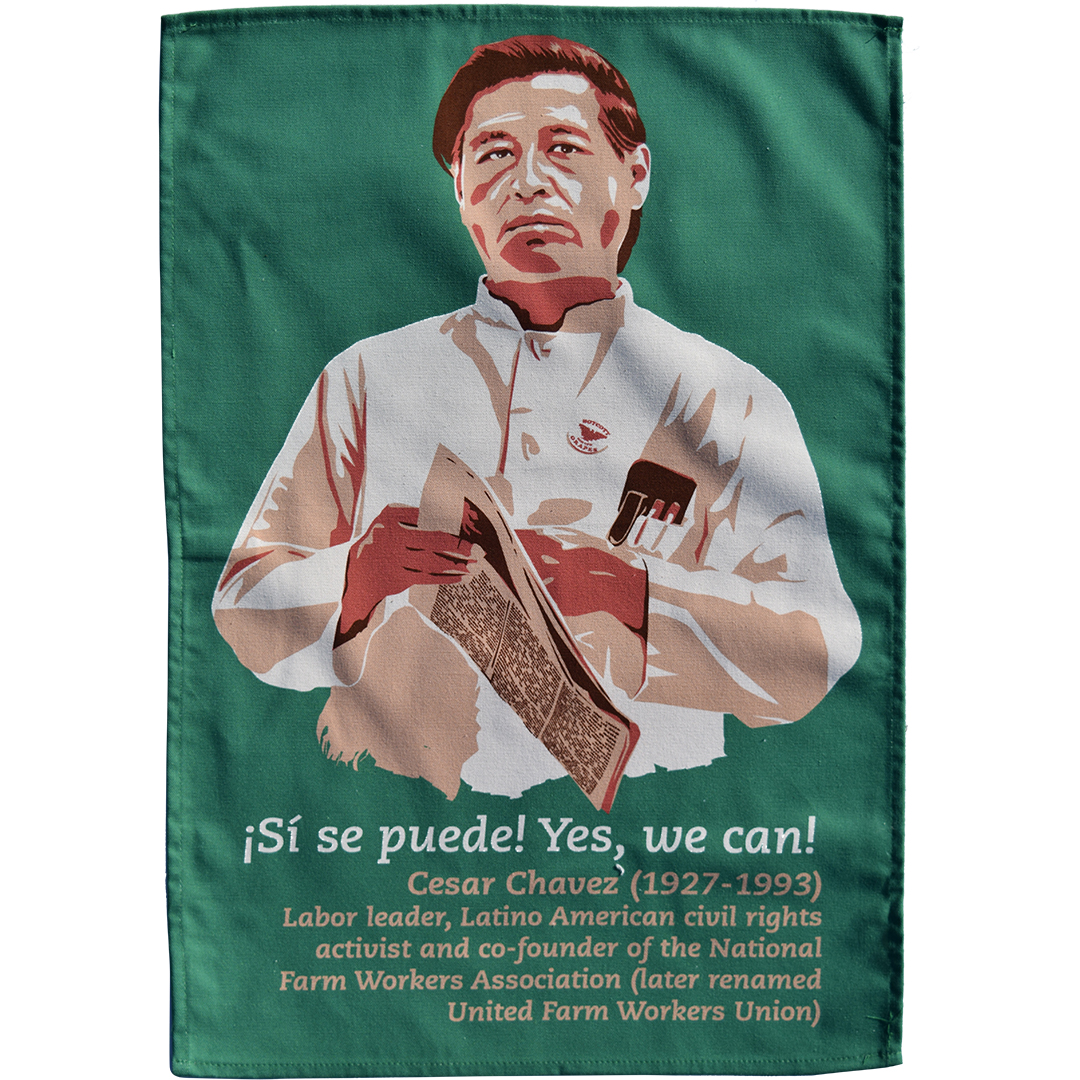 Celebrate a legend of the US labor movement with our Cesar Chavez tea towel, available now
Click to view our Cesar Chavez tea towel

During those years, they moved to California, where they found work picking avocadoes and peas. Even Cesar, still just a kid, had to join in.

Mexican Americans formed a huge part of the rural working class in the American Southwest. They were underpaid, overworked, and racially abused by big farm-owners who prevented workers from unionizing.

After graduating high school in 1942, Chavez became a full-time farmworker. In 1944, he enlisted in the U.S. Navy and served in the Pacific Theatre during World War 2.

Following his discharge after the war, he was back working on the farms in Delano, California.

But Chavez wanted to change things, for himself and his class.

In 1947, he joined the National Farm Labor Union (NFLU), and was soon picketing the grape fields for higher pay.

In the late forties, he made contact with more politically active, left-wing organizers. He began working for the Community Service Organization (CSO) in 1953, helping to get Mexican Americans registered to vote.

It was during these years that J. Edgar Hoover's FBI opened a file on Chavez. This was Red Scare America, and the Bureau was surveilling progressive activists all over the place.

Their file on Chavez would end up being very big indeed...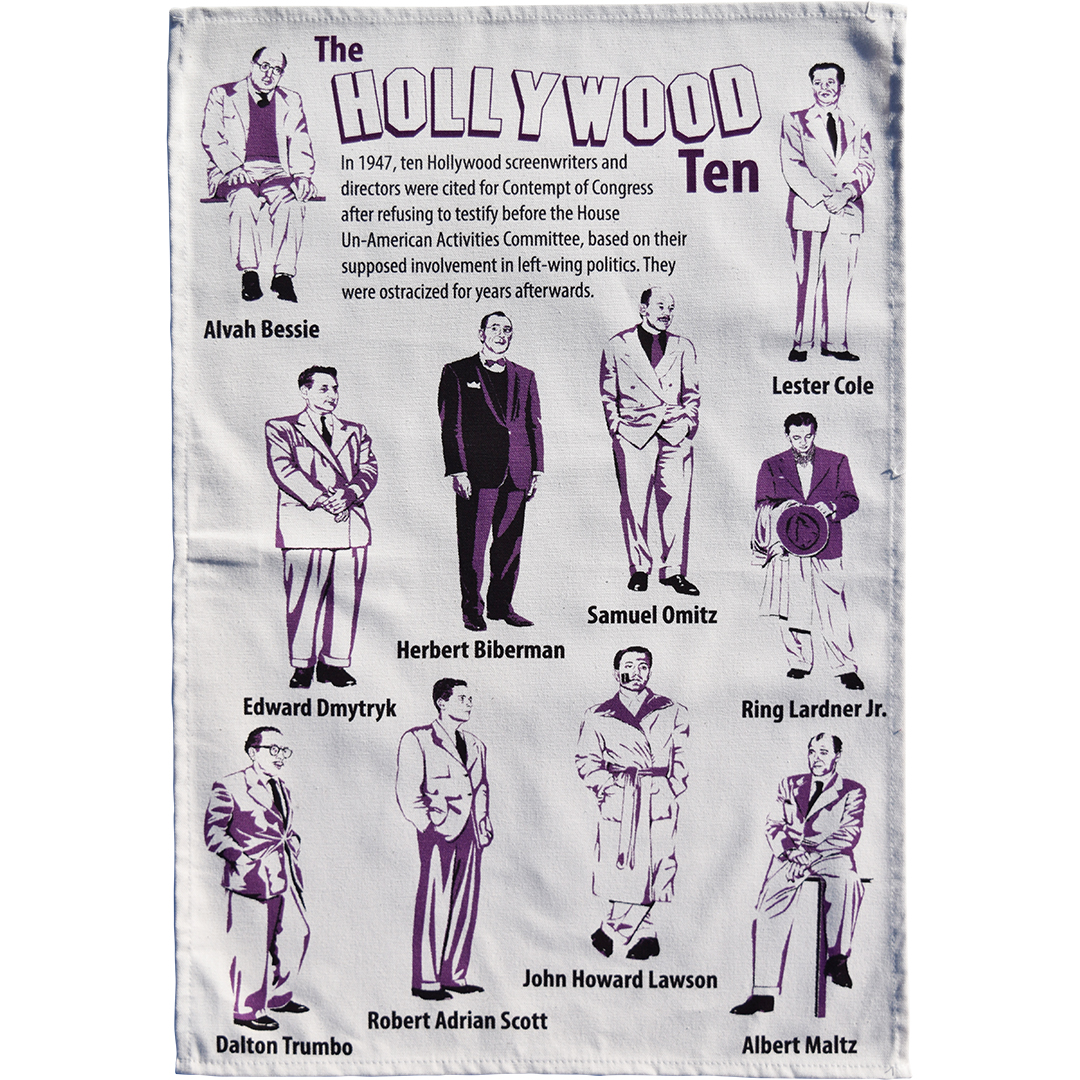 Cold War America wasn't a great place to be a leftist: HUAC targeted anyone who was affiliated with left-wing politics, from writers to trade unionists
Click to view our Hollywood Ten tea towel

He began organizing a California-based labor union for farmworkers, in collaboration with Dolores Huerta (b. 1930), another Mexican-American labor activist.

On 30 September 1962, the National Farm Workers Association (NFWA) was born, with Chavez as President.

The union soon launched its own credit union, and a newspaper.

And in May 1965, it launched its first strike, with predominantly Mexican-American rose grafters walking out for better conditions.

It took just four days for the employers to give in. Chavez's status on the Californian left soared.

Then, in September, came the big one: Chavez's greatest labor battle.

Filipino-American grape pickers in Delano were on strike for higher wages, organized by the Agricultural Workers Organizing Committee (AWOC) run by Larry Itliong.

Chavez was keen to support their struggle, and the NFWA came out in solidarity.

It was a massive strike, covering 400 square miles. Chavez's tactics were creative. Like Martin Luther King, he was inspired by Gandhi's strategy of non-violence. NFWA members peacefully picketed grape farms across the state.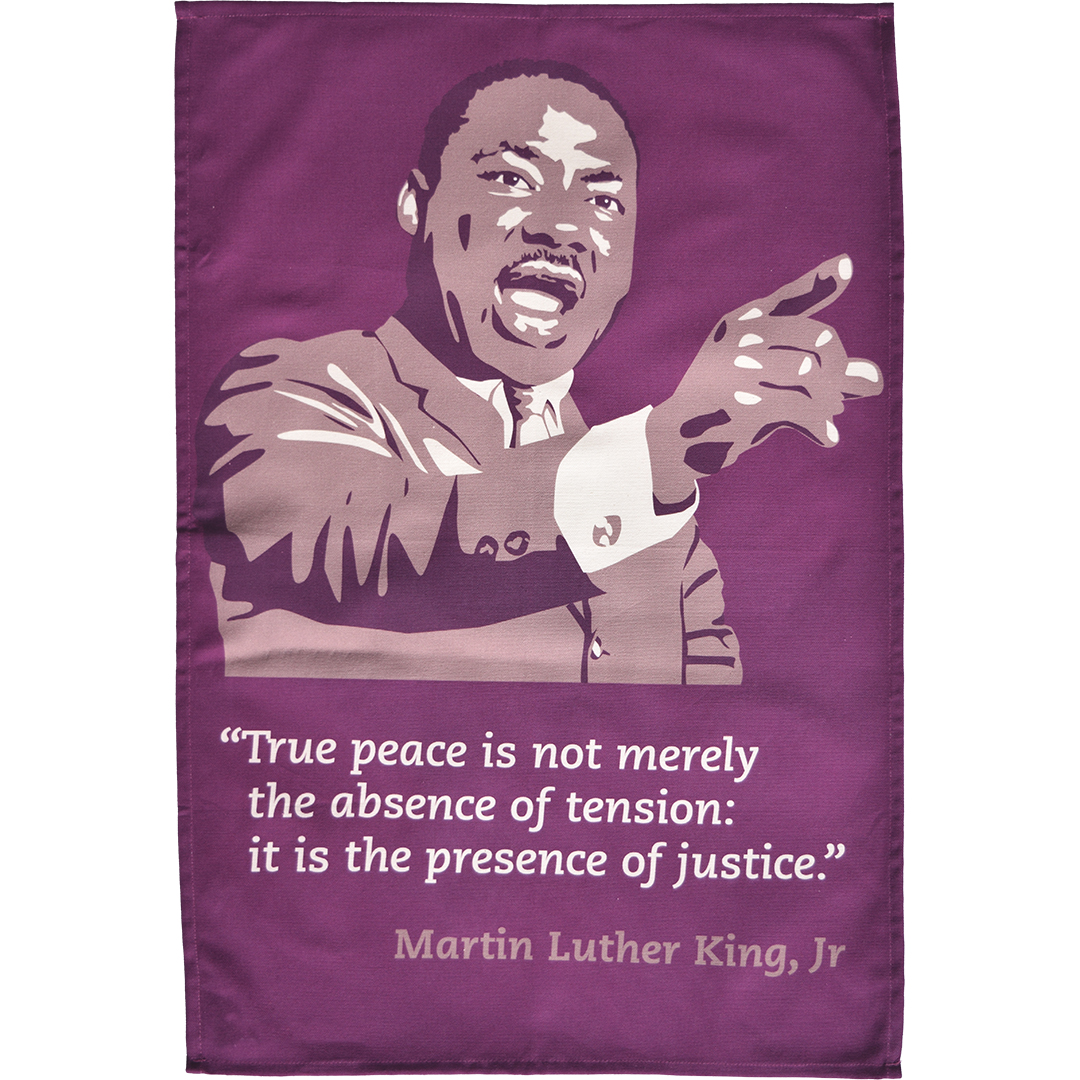 King and Chavez rose to prominence at around the same time and supported one another's shared struggle for justice
Click to view our Martin Luther King tea towel

Chavez developed links with the civil rights movement, too. He met with representatives from the Student Non-Violence Coordinating Committee (SNCC), who actively supported the grape strike.

The NFWA also launched a boycott of wine sellers who bought Delano grapes, a tactic modelled on civil rights activism.

Drawing on his own Roman Catholic upbringing, similar to that of many of the strikers, Chavez gave the strike plenty of Catholic symbolism. Masses were regularly held at protest meetings. They carried banners with the image of the Virgin Mary.

Chavez also came up with the tactic of protest fasts, again drawing on both Catholic ritual and Gandhi's protests against British rule.

Dr King telegrammed Chavez at the beginning of 1968:
"My colleagues and I commend you for your bravery, salute you for your indefatigable work against poverty and injustice, and pray for your health and your continuing service as one of the outstanding men of America."
During the Delano Grape Strike, Chavez's union merged with AWOC to form a bigger, more powerful 'United Farm Workers' (UFW).

Political consciousness grew through the strike. In addition to the new alliances forged with the civil rights movement, Chavez came out against the ongoing U.S. invasion of Vietnam.

And the strikers won, too.

In July 1970, the Delano vineyard owners at last gave in. They signed a collective agreement with the UFW to increase wages and establish an employee health plan.

It was far from the end of Chavez's radical career. He and the UFW movement continued through the 1970s and 1980s, as they came to be known by the defiant slogan, "sí se puede" – yes, we can!

But the Delano Grape Strike was the greatest moment of Chavez's career, when a rainbow of different social movements and labor groups came together to fight for the rights of the worker.