How did a parents-and-son team from Wales (in the UK) start selling English tea towels in the United States?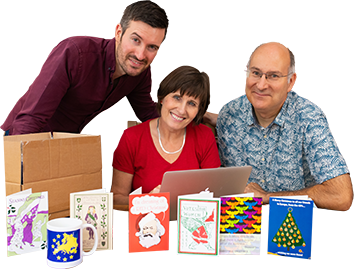 What is a 'tea towel' anyway? And can they really inspire a change in the way we do politics?! Well, that's a big ask here in the US. But we think that now, more than ever, is a time to be spreading the radical ideas of the amazing people and movements who built progressive America. And tea towels happen to be a pretty cool medium for doing that.
Read on for a story of family, progressive values and a little touch of the American Dream.
tea towel [noun]: (US: dish towel) a cloth used primarily for drying dishes. Note: tea towels have many more alternative uses, from covering warm muffins, to waving at demonstrations.
Here's how it all started.
Pat Crick (born in 1932), a teacher from London in the UK, was a lifelong liberal, feminist and socialist. She was also a loving mother and grandmother. You'd always hear her sticking up for the downtrodden. She went on demonstrations and spoke her mind, but was polite about it, in a very British way! She was intelligent, frugal and savvy.
She didn't preach her values. She lived them.
She'd have known exactly what to say to Trump, as only a wise old woman could. But having visited the US, Pat made sure that her family in the UK knew there was a different side to the America than the one you often read about in European newspapers. A tolerant, peace-loving America that was the true heir to the values of freedom and equality espoused by the Founding Fathers and the Constitution.
The family was devastated when Pat died of cancer in December 2010. She left behind four children, eight grandchildren and her partner David, all inspired by her values. Here's her obituary in the Guardian newspaper.
When Beatrice, one of Pat's triplet daughters, was looking for a birthday present for David's 92nd birthday, she wanted to get him something that spoke to those values. But not another t-shirt. There must be a political tea towel out there, she thought. Something that fits in the mailbox and gives you a little bit of inspiration every time you're in the kitchen!
That evening, Beatrice had dinner with her husband, Tim, and son, Luke. She told them she'd spent an hour on Google but hadn't found any political tea towels.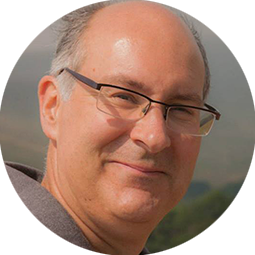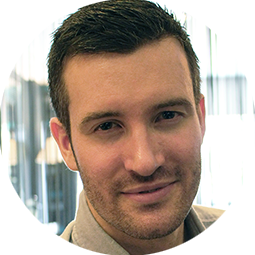 Bea, Tim & Luke
"So why don't you make some, Mom?"
We didn't really have any business experience. But we realised there must be other people with progressive politics out there who wanted to give gifts that actually mean something, make you think, and give you hope.
Together we made the decision to start Radical Tea Towel.
We thought maybe we were too niche and would lose all our money. But perhaps a bit of that American Dream had reached over the Atlantic and touched us that evening. It was worth a shot.
A few months later, the first tea towels were printed and David received his tea towel. It was a bit late for his birthday, but he loved it!
Sadly, David died in early 2012, just over a year after Pat.
Since then, we've worked on growing this little family tea towel business of ours. We had other jobs and things to think about, but over time we kept on thinking of new designs and kept on running low on stock as more and more people slowly heard about us online. No swish corporate marketing strategy, just real conversations and a bit of good old fashioned customer service.
We do all the designs ourselves and get them manufactured in the UK with ethical partners.
People who like the ideas and politics on our designs have shared them all over social media, along with our blogs on radical history. Some people even framed their tea towels and hung them on their lounge walls. It's been really heartwarming.
And then in 2016 we started getting messages like this from the US:
"Please come over to the US - our politics is such a mess, we really need the support right now and I think there'd be a great market for your designs! Think about it!"
We remembered what Pat said about all those lovely Americans she'd met. Liberal America hasn't given up on its values just because of Trump. And we think the rest of the world shouldn't give up on America either.
So we decided to come to the US with our radical tea towels.
Some people like to read about history. Others are more likely to engage with it visually. Either way, we're happy if people are learning about where their rights and freedoms actually come from!
We're going to be highlighting all those amazing Americans who've fought the cause of freedom and equality over the years.
Because we know that, despite today's politics, this remains the country of the civil rights struggle. Martin Luther King. Rosa Parks taking her seat on the bus.

Muhammad Ali standing up against the draft. Henry David Thoreau rejecting materialism and Maya Angelou rising up.

It's a country that embraced refugees and grew strong because of them.
And we think you Americans should be proud of that history.
We know that if Pat and David were alive today, they'd probably tease us for being 21st-century social media capitalists.
But we also hope that they'd be proud of us.