Posted by Tom on May 23rd 2022
Our writer, Tom, explores the legacy of Audre Lorde's intersectional feminism...
If you've been on our website recently, you might have noticed a bunch of brand new radical tea towels for sale.

Yep, that's right: we've already released eleven new designs this year alone. And we're only just getting started!

In February, we celebrated the birthday of W.E.B Du Bois, one of the legends of the early civil rights movement in the United States.

Co-founder of the National Association for the Advancement of Colored People, Du Bois was also a committed feminist, socialist, and peace activist – so basically just an all-round radical guy.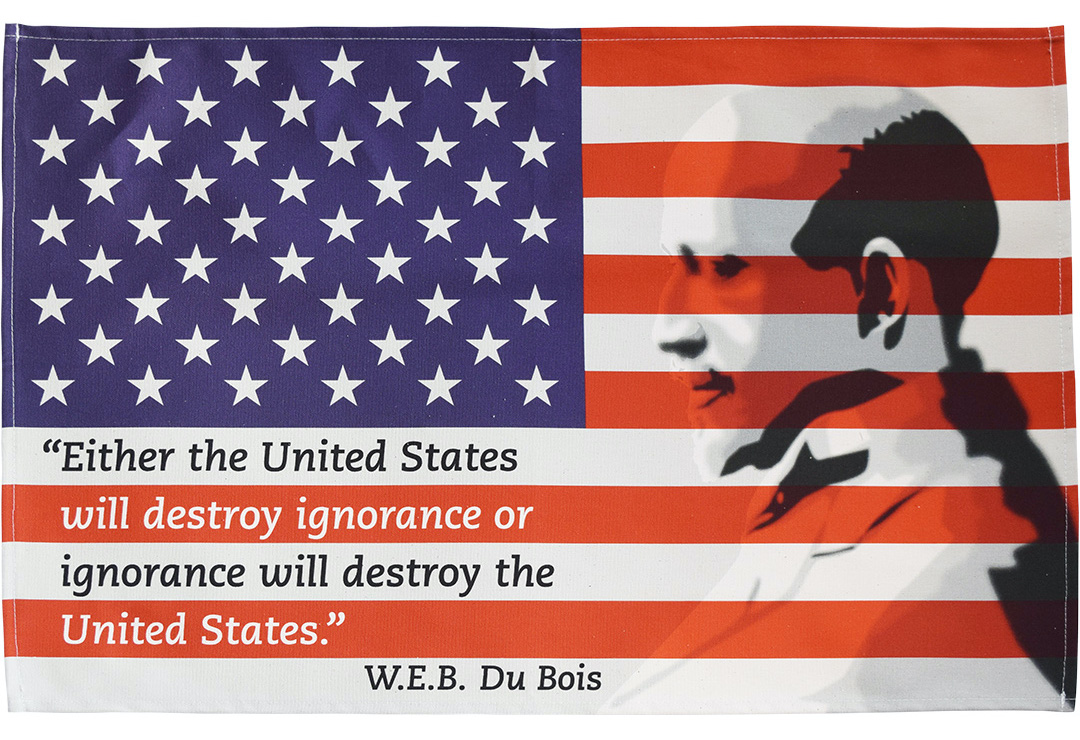 These words come from a 1905 speech at the founding of the Niagara Movement, an early campaign for civil rights
Click to view our W.E.B. Du Bois tea towel

And in March, we commemorated the 1912 Bread and Roses Strike in Lawrence, Massachusetts.

When the Massachusetts government forced through a two-hour pay cut for mill workers, thousands walked out in what became known as the 'Bread and Roses' strike – a phrase taken from a James Oppenheim poem published the year before.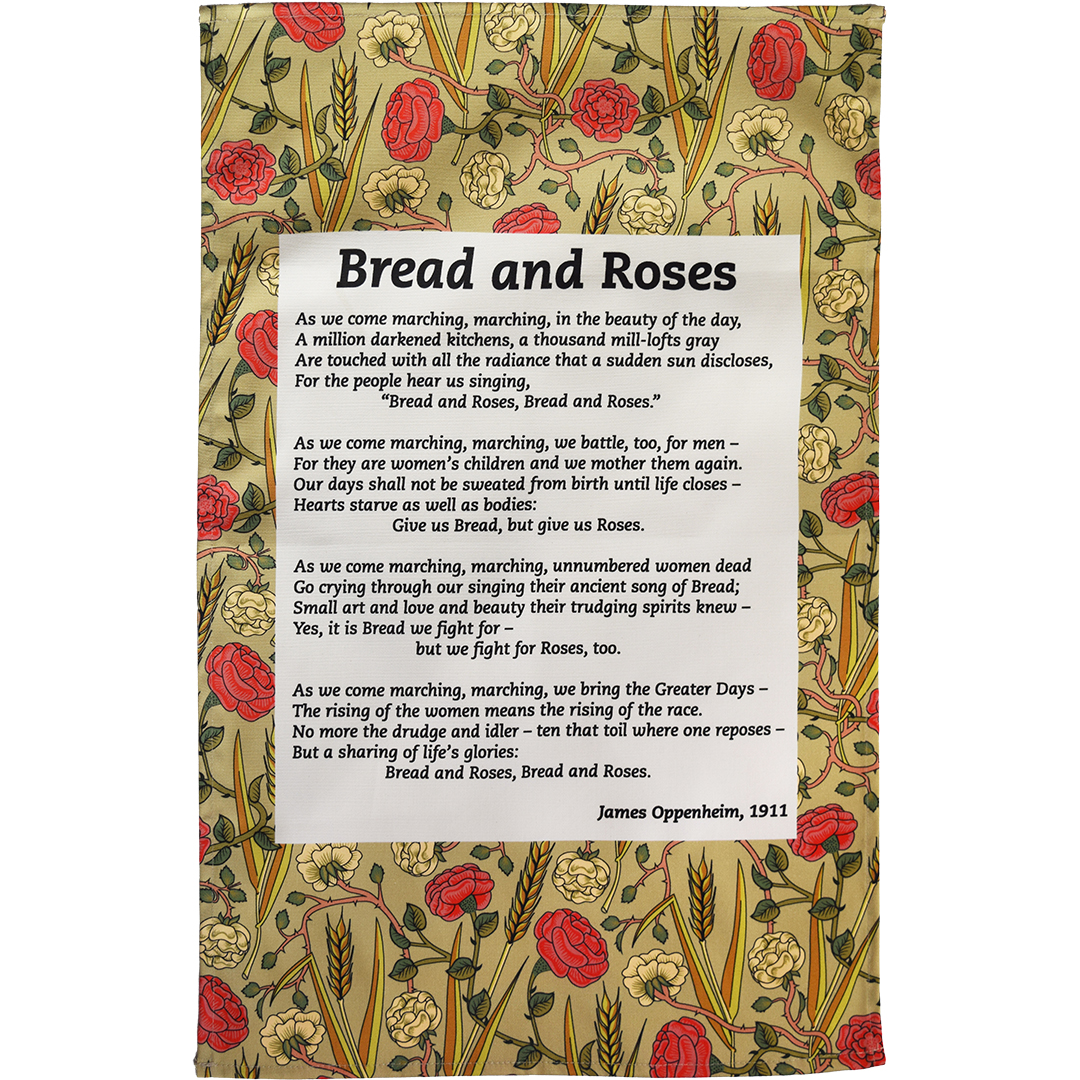 The slogan 'Bread and Roses' was actually first coined by Helen Todd, an American women's suffrage activist
Click to view our Bread and Roses tea towel

Another hero from radical history we've added to the Radical Tea Towel collection is Audre Lorde.

She may not be as well-known or celebrated as some of the other radical figures of the last sixty years, but Lorde's legacy and influence grows by the day.

Black, lesbian, mother, warrior, poet – that's how Audre Lorde chose to describe herself, and it was the intersection of these multiple identities that came to define Lorde's brand of feminism.

Born in New York in February 1934, Lorde became mesmerised by poetry from an early age: if someone asked her how she felt she would often reply by reciting a poem she'd learned by heart.
"I used to speak in poetry... When I couldn't find the poems to express the things I was feeling, that's what started me writing poetry."
Poetry, for Lorde, was a means of self-expression in a society that she felt increasingly alienated from.

Throughout her teenage years, Lorde had a sense that she just didn't fit in: no matter where she went, she was an outcast.
Our brand new Audre Lorde tea towel, available now on our website
Click to view our Audre Lorde tea towel

After graduating from university and studying for a master's degree at Columbia University, Lorde worked as a librarian and began to pursue a career as a poet.

During this time, she became an active participant in the queer culture in Greenwich Village.

She also grew increasingly involved in political activism, protesting against the Vietnam War, and attending the March on Washington in 1963.

But it wasn't until the late 60s and early 70s that Lorde became well-known as a radical political poet.

Her poetry dealt head on with issues of social injustice, while also exploring her own personal experiences of race, sexuality, motherhood and so on.

In fact, when it comes to all of Lorde's writing, the personal and the political can't really be distinguished: the personal is political.
"Poetry is the way we help give name to the nameless so it can be thought… As they become known to and accepted by us, our feelings and the honest exploration of them become sanctuaries and spawning grounds for the most radical and daring ideas."
I first discovered Lorde through her poetry, but today she's probably best known for her essays and speeches.

During the 1970s, Lorde became a controversial figure on the feminist scene in the US: controversial because she was unafraid to call out the failures of contemporary feminism.

For too long, Lorde argued, American feminists had focused on the experiences of white women and ignored the very different experiences of black, queer, working-class and disabled women.

True, it's important to establish common-ground in the experience of oppression. But it's important to recognise and celebrate differences, too.

As Lorde wrote in Sister Outsider:
"As women, we have been taught either to ignore our differences, or to view them as causes for separation and suspicion rather than as forces for change… But community must not mean a shedding of our differences, nor the pathetic pretense that these differences do not exist."
There is no one singular experience of womanhood, Lorde said: identity is more complicated than that. To pretend otherwise only continues the process of marginalization and erasure that drives patriarchal, racist ideology.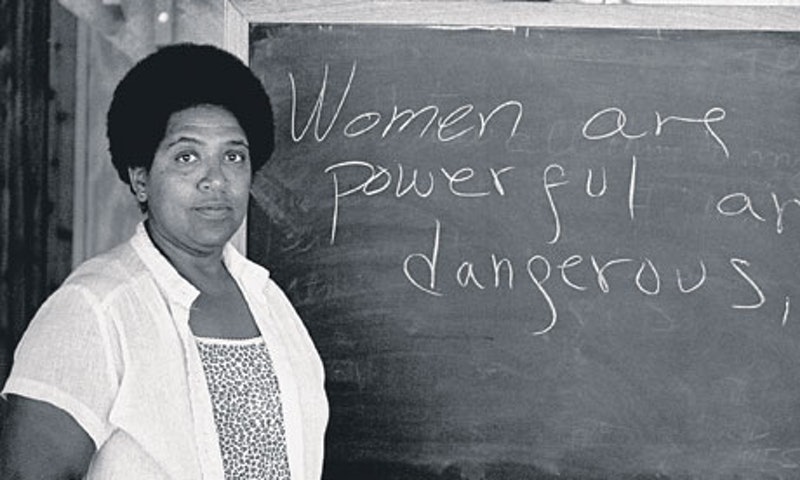 Audre Lorde, "Women are powerful and dangerous"
Informed by her own identity as a black woman and a lesbian, Lorde rejected the idea of a single-issue struggle.

Instead, she argued that forms of oppression intersected, and that feminists must therefore fight not only misogyny, but also racism, homophobia, classism, ableism and so on.

She may not have coined the term 'intersectionality', but Lorde's articulation of a truly intersectional and inclusive feminism is perhaps her greatest legacy, influencing writers and activists to this day.

And her radicalism went way beyond her own career as a writer.

She was a founding member of Sisterhood in Support of Sisters in South Africa, which advocated on behalf of women living under apartheid. And in 1981, she co-founded Kitchen Table: Women Of Color Press, which published and promoted the work of black feminist writers.

Throughout her short life, she used her voice to speak up for outcasts and outsiders, no matter who or where.

The struggle cannot be piecemeal, and liberation cannot be limited. In her own words:
"I am not free while any woman is unfree, even when her shackles are very different from my own."