Posted by Matt on Nov 21st 2019
We've spent the whole year working on new tea towel designs celebrating history's radical ancestors. Here are a few to inspire your family and friends this holiday season.
---
There's a Spanish word, antepasados, which literally means "those who have passed before".
In English it translates loosely to 'ancestors'. But 'forebears' might be more appropriate.
An antepasado doesn't only have to come from our own family — it can be anyone from the past whose legacy inspires and shapes us today.
It's a much more powerful and all-encompassing concept of who our ancestors really are.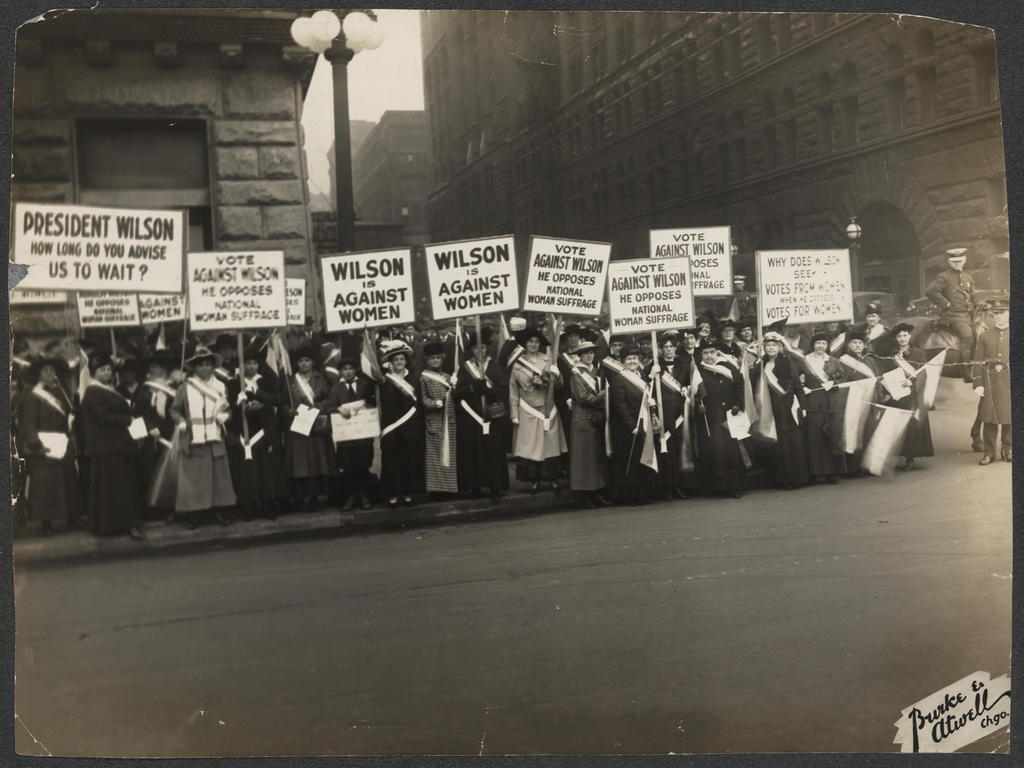 Stand on the shoulders of giants - click to read more on our Radical History Blog
The Radical History that belongs to us all
Here at Radical Tea Towel, we spend a lot of time thinking about our antepasados.
For a start, Luke, Tim and Bea founded this company around their kitchen table when they needed a gift for an inspiring real life relative (if you haven't read the Radical Tea Towel origin story yet, I highly recommend it!)
But in truth this was never about just making gifts for people.
In an age of storytelling, we also think everyday items like tea towels are a pretty cool medium for preserving the memories and legacies of some of history's most inspiring ancestors.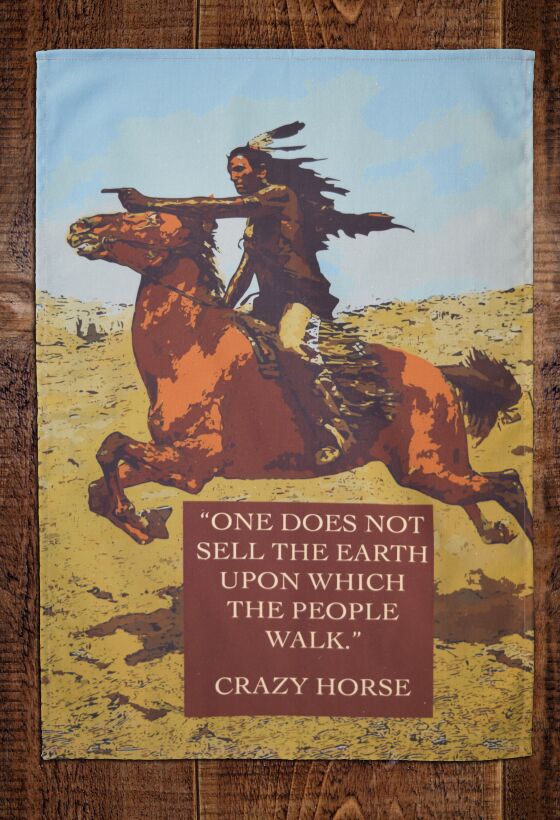 From John Brown to Crazy Horse - click to browse our new designs
From the abolitionist movement to the Obama campaign, each chapter in the progressive story has walked in the footsteps of those which came before it.
One of my favorite things about Radical Tea Towel is the opportunity to learn new things every day about our fellow human beings from history whose actions have changed the world we live in for the better.
Did you know for example that Harriet Tubman, in addition to her legendary role in the Underground Railroad, also led raids on the front lines of the Civil War and lived long enough to be a part of the Suffragettes?
They didn't teach me that in history class.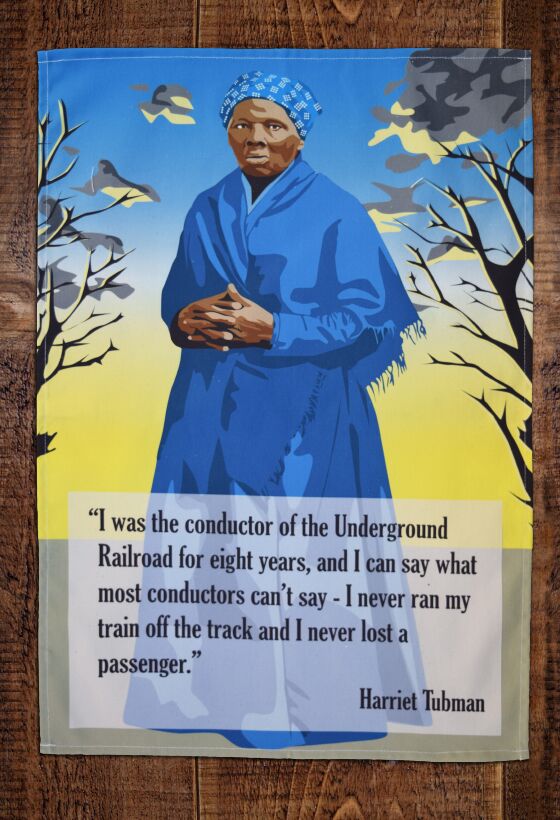 Click to see our new Harriet Tubman redesign - based on a memorial in her birthplace
Or how about Paul Robeson, the world-famous American folk musician from the 30s and 40s who was an ally to workers and oppressed people around the world?
Robeson sacrificed his career during the McCarthy era by standing up for socialism and civil rights.
It's one of the reasons we don't hear as much about him as we do about some of his later contemporaries, like Woody Guthrie and Pete Seeger.
We all stand on the shoulders of giants.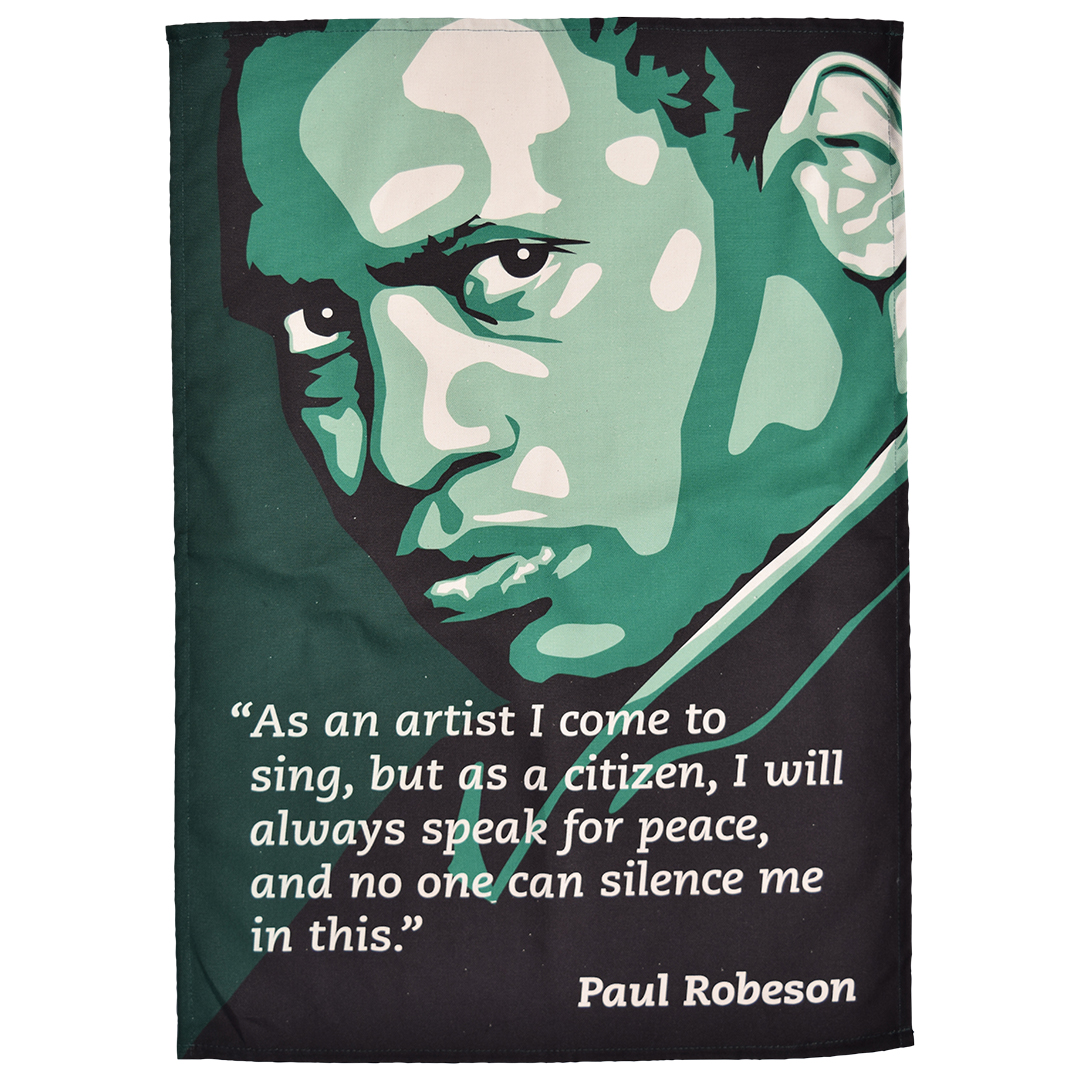 From Robeson to Confucius - browse tea towels celebrating radical artists and thinkers from history
Crossing the Atlantic: a new journey into Radical History
After we saw the interest for Radical Tea Towel in the US last year, our designer Tim spent the winter dreaming and scheming up many of the new tea towel designs you see in this email, as well as a few redesigns of our popular classics like Emma Goldman and Susan B. Anthony.
They were printed this summer at our factory in the North of England, where they've literally been doing this kind of textile work for 300 years.
Finally, at the end of August, our fearless leader Luke looked on proudly as we filled an entire shipping container with tea towels about to set sail across the Atlantic.
Now that those same tea towels have made it safely to our warehouse in Pennsylvania, they're ready and waiting to inspire you and your friends and family this holiday season, with stories of the progressive antepasados we all share.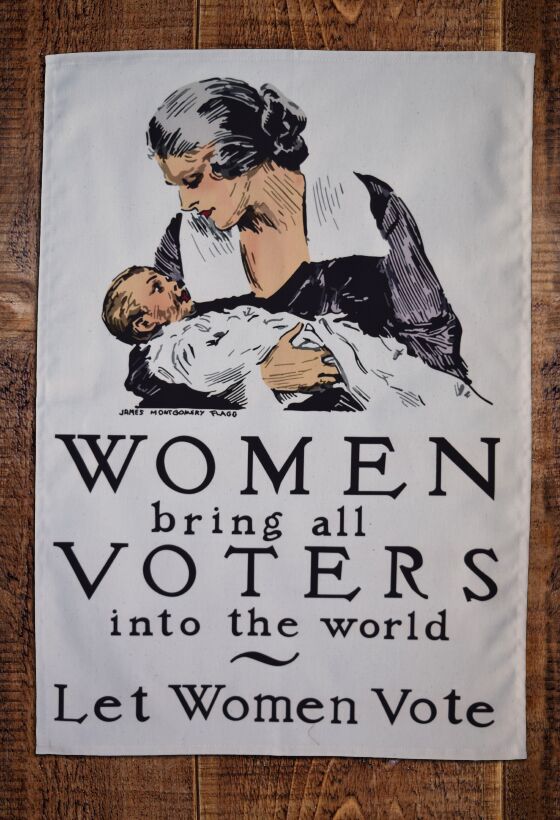 Click to browse tea towels inspired by history's radical ancestors
If you're thinking of giving a few away as gifts this year, you can take advantage of our two bulk discounts: free shipping for orders over $35, and 10% off the entire order for orders over $70.
We hope these designs will bring as much joy and inspiration into your life as they've brought to us in creating them.
Be sure to let us know what you think!
Click to browse our full collection of new and classic tea towel designs on our website