Posted by Pete on Feb 1st 2023
Born on this day, Langston Hughes was one of the twentieth century's greatest poets
"I swear to the Lord,
I still can't see,
why Democracy means,
everybody but me."
Langston Hughes was born today in 1901.

Born in the city of Joplin, Missouri, Hughes grew up to be the leading poet of the Harlem Renaissance during the 1920s and 1930s.

But like all of the best poets, Hughes was also a radical – a powerful critic of racism and class exploitation in interwar America.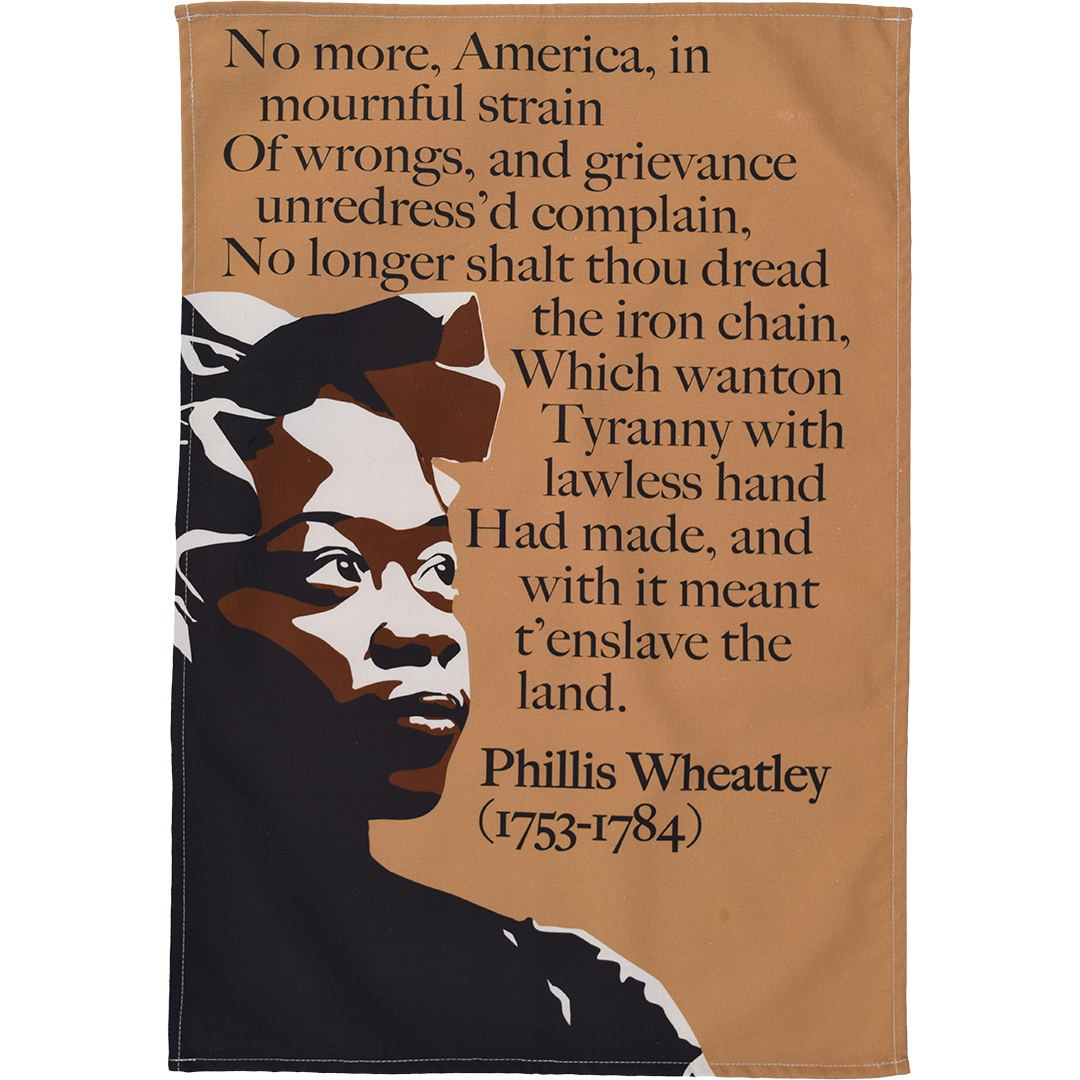 Enslaved poet Phillis Wheatley originated the African American literary tradition when her book of poems was published in 1773
Click to view our Phillis Wheatley tea towel

Hughes's radicalism had deep family roots. His grandma, Mary Patterson, was one of the first women to attend Oberlin College. And her first husband, before Hughes' grandad, was Lewis Sheridan Leary, a black abolitionist killed during the Raid on Harper's Ferry.

Hughes was mostly raised by his grandma, who taught him about the long tradition of black radicalism in North America.

And the young Langston was eager to learn, excelling as a student and earning himself a place at Columbia University in 1920.

But Columbia was still a deeply racist institution: as a black man, Hughes was denied a room on campus. Confronted with the prejudice of his teachers and fellow students, Hughes quit just two years into his degree.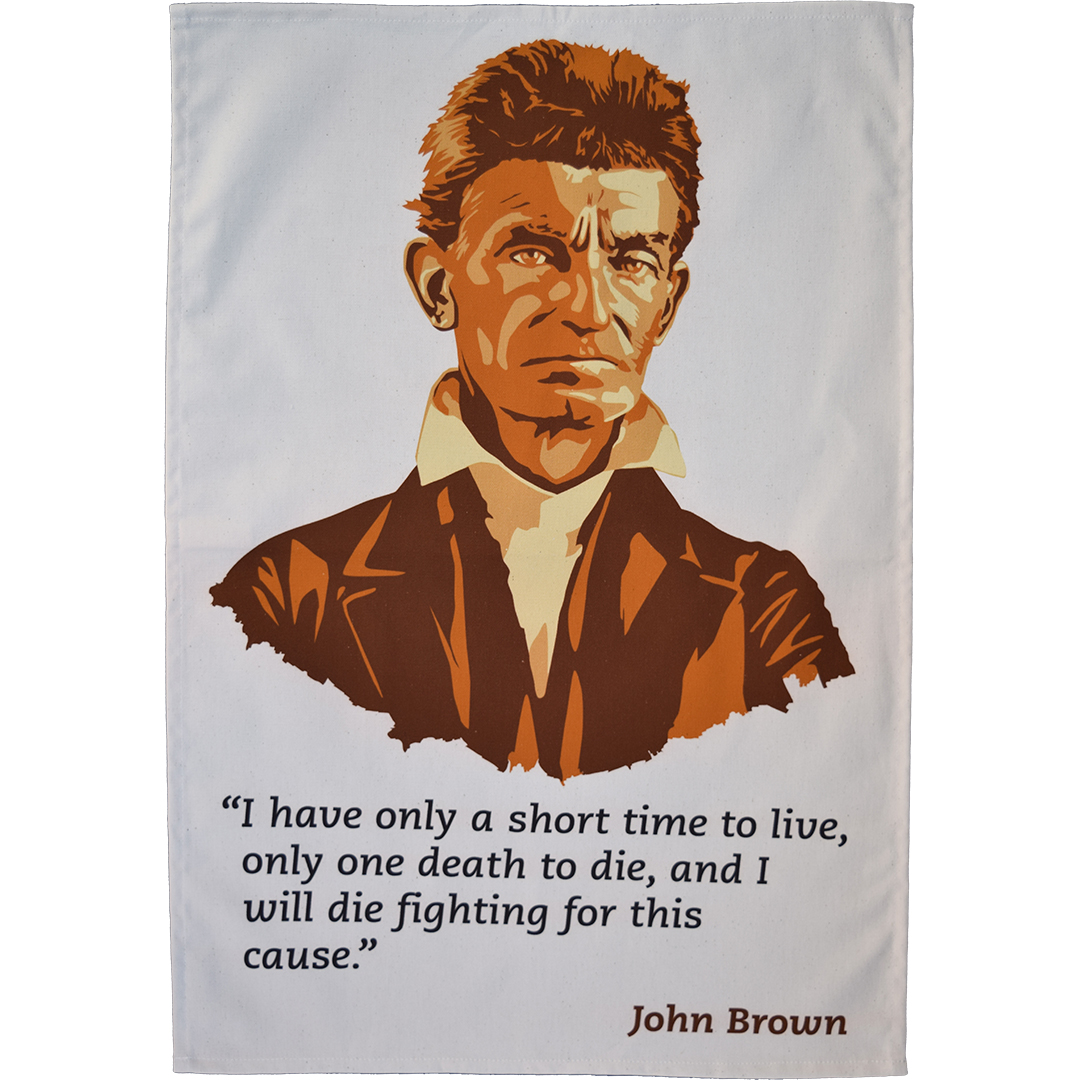 Lewis Sheridan Leary was killed for his part in John Brown's Raid on Harper's Ferry, one of the great moments of abolitionist history
Click to view our John Brown tea towel

Hughes left Columbia in 1922, but he didn't leave New York. Instead, he moved to the bustling black suburb of Harlem, working odd jobs and writing poetry on the side.

Soon enough, Hughes got his big artistic break: in 1926, his first poetry collection – The Weary Blues – was published.

Hughes was more and more able to live off his poetry as the 1920s progressed. And he also established Harlem as his home, physical and spiritual.

This was Harlem in the grip of a black renaissance, in which Langston Hughes was a protagonist and inspiration.

And it was not just a cultural renaissance – in music, art, and poetry – but also a political one.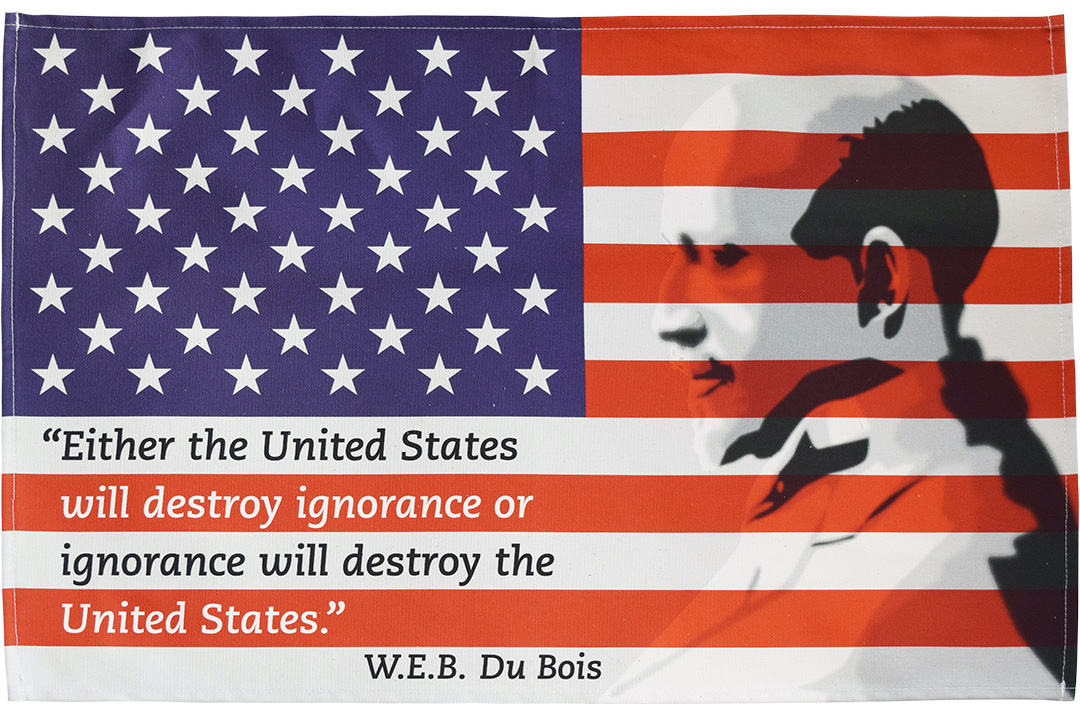 An African American sociologist and co-founder of the NAACP, Du Bois was one of the key thinkers of the Harlem Renaissance era
Click to view our W.E.B. Du Bois tea towel

During the interwar period, many black radicals in the U.S. were inspired by the Bolshevik Revolution of 1917, especially its anticolonial and anti-racist declarations.

It seemed to promise a world beyond racial hierarchy, grounded instead on the solidarity and triumph of a multiracial, international working class.

This ideal attracted thinkers and activists like C.L.R. James and W.E.B. Du Bois. And it also attracted Langston Hughes:
"Revolt! Arise!

The Black
And White World
Shall be one!
The Worker's World!

The past is done!

A new dream flames"
(A New Song, 1938)
But the class struggle was always also a struggle against racism, and the struggle against racism was, for Hughes, a cultural one too:
"To my mind, it is the duty of the younger Negro artist, if he accepts any duties at all from outsiders, to change through the force of his art that old whispering 'I want to be white,' hidden in the aspirations of his people, to 'Why should I want to be white? I am a Negro – and beautiful!'"
Throughout the 1930s, Hughes was active in a number of black and working-class causes.

He campaigned alongside the NAACP and U.S. Communist Party (CPUSA) on behalf of the Scottsboro Boys in Alabama, and he went to Republican Spain in 1937 to support the fight against fascism there.

Later in life, and under pressure from McCarthyism, Hughes veered somewhat away from the radical wing of black politics in the U.S.

But his legacy lives on as one of the leading cultural and political lights of the Harlem Renaissance, one of the great chapters of U.S. radical history.