Posted by Pete on Sep 23rd 2019
Bruce Springsteen turns 70 today. Whether or not you're a fan, radical politics are essential to understanding "The Boss".



---
It's kind of ironic that Bruce Springsteen is known as The Boss, given how whenever he's come across bosses pitted against their workers, he hasn't exactly been on the side of management.

Throughout his life, Springsteen – who's celebrating his 70th birthday today – has always aligned himself with the downtrodden and oppressed.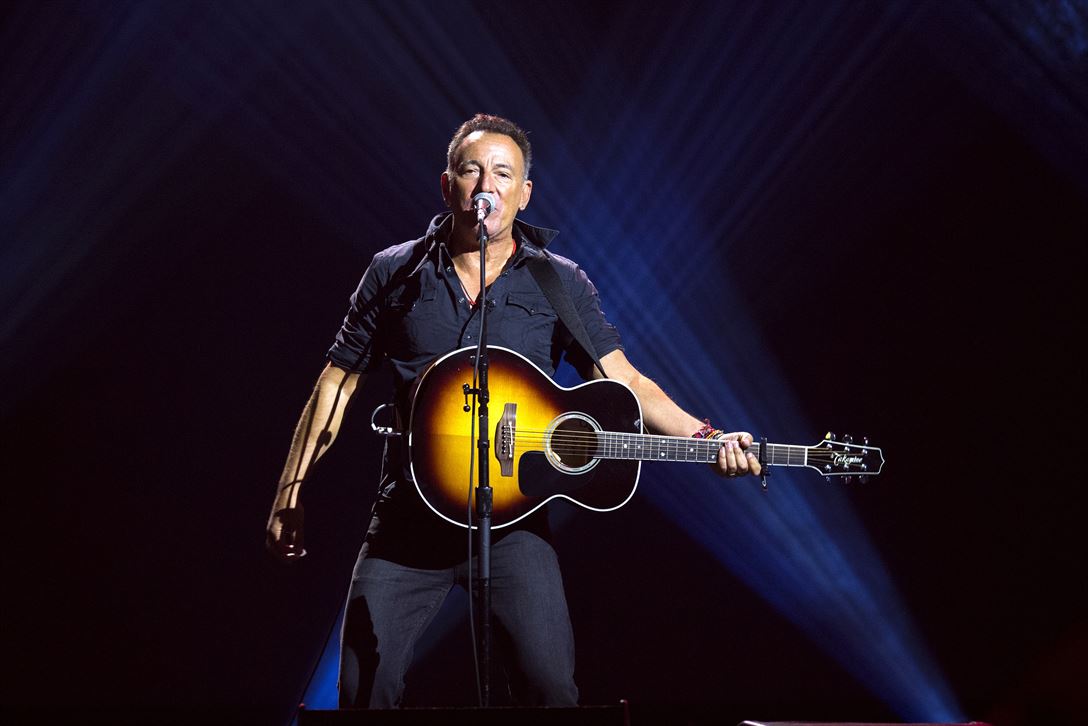 Bruce Springsteen: The Boss of protest music

Off the stage: the radical politics of the E Street Band
An admirer of Radical History godfather Howard Zinn, he's as much a political radical as he is a Rock and Roll star.
He was a fierce opponent of the Vietnam War in the '60s and one of the best known critics of Reagan's decimation of the American working class during the 1980s.
More recently, in 2013, Springsteen's E Street Band played a gig in Chile just a few days before the anniversary of the death of Víctor Jara – the legendary Chilean socialist and folk singer murdered during Pinochet's (CIA-backed) coup.
In a tribute, Springsteen covered one of Jara's songs, telling the crowd:

"If you are a political musician, Víctor Jara remains a great inspiration. It's a gift to be here, and I take it with humbleness."
But for the clearest measure of The Boss's radical politics, just put on some headphones and listen to his music .

Springsteen and protest music
Because from his greatest hits to the lesser known B-sides, Springsteen's discography is filled with progressive criticisms of the American status quo.
' Born in the USA' still stands with Muhammad Ali's refusal of the draft and the 1971 May Day protests as one of the most famous condemnations of the Vietnam War.
And ' The Ghost of Tom Joad' pays tribute to Steinbeck's downtrodden but defiant working-class protagonist from The Grapes of Wrath.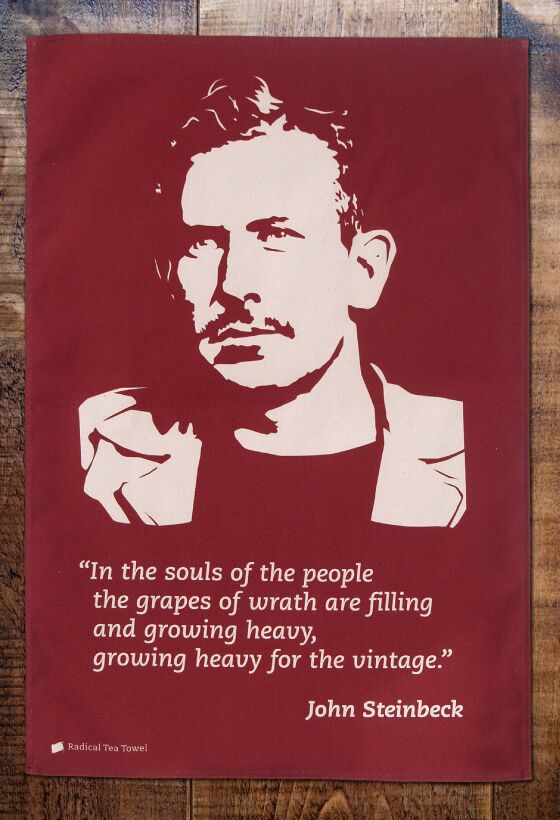 "Heavy for the vintage": click to view our John Steinbeck original
What's more, this political seam in Springsteen's music is far from some shallow attempt to cash in on rebellious sentiment in order to sell records.
It comes from a deeper place within.

Springsteen shines a light on troubled America
Born into post-war New Jersey's industrial working class, Springsteen knows the exploited underside of the A merican system – he's lived it.
As a kid, Bruce watched his dad struggle for work and then saw his friends get drafted into the US war machine to die in the jungles of Vietnam.
So when he sings about the exploitation and tragedy of blue collar America, it's from his own experiences that he's drawing that musical power and emotion.
Even as Springsteen's music has gone mainstream, there's no denying that he belongs to one of America's proudest traditions – protest music.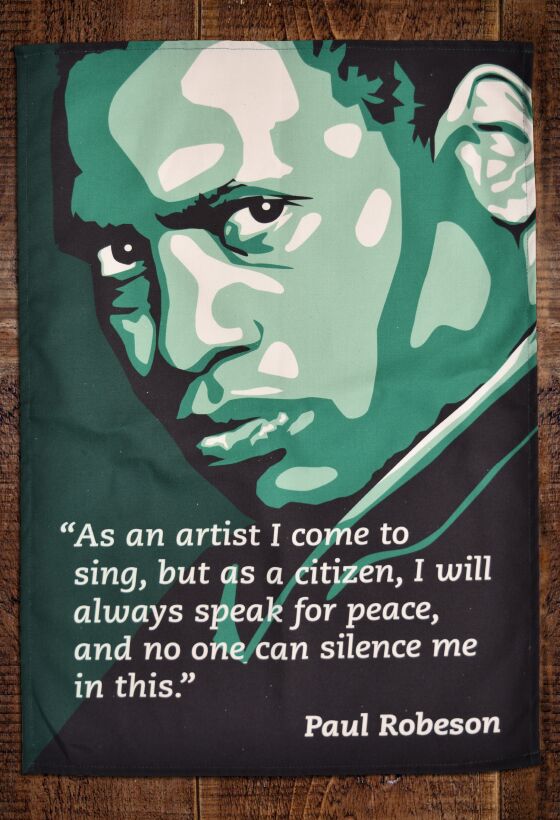 Click to view our Paul Robeson tea towel - coming soon to the US
Standing on the shoulders of earlier folk giants like Paul Robeson, Pete Seeger, Woody Guthrie, and Bob Dylan, for decades Bruce Springsteen has been a shining example of musicians using the power of their art to stand up against injustice and oppression.
In a world where even Rock 'N' Roll isn't safe from corporate greed and commercial exploitation, artists like The Boss are needed more than ever.