Posted by Luke on Oct 7th 2018
There's something about being part of a 'family and friends' business that's both refreshing and frustrating at the same time.
Because you know the people involved so well, you're more confident, somehow, in being completely open about how you feel about what needs to be done - but that also means you don't hold back on your frustrations.
Friday this week seemed like a tough day.
In the morning I was finishing off a new technical feature on the UK website, then edited a blog by Pete (our radical history guru, who writes most of our customer emails - his knowledge of history continues to amazes me).
He'd written about the 'Women's Social and Political Union', founded by the Pankhurst family in the early 20th century to campaign for women's voting rights in the UK.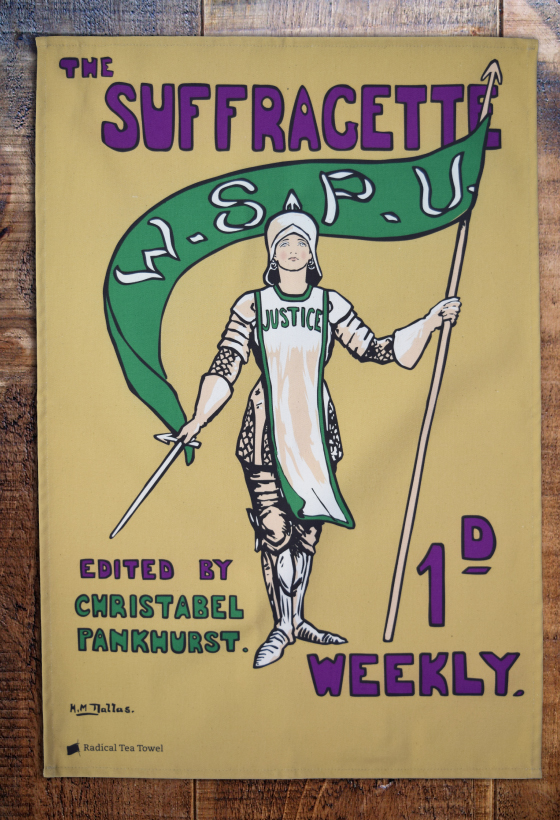 Above: the new WSPU 'Suffragette Newspaper' design with medieval hero Joan of Arc
(The WSPU and Pankhursts helped inspire Alice Paul and other American women's suffrage campaigners. I'd love to hear what they'd have to say on Judge Kavanaugh...)
I then spent a couple of hours with Shaheen (our amazing customer service guru - also a close friend) discussing how we build our relationship with shops in the run up to the holiday season.
Shaheen's still recovering from an operation - incredibly, he's dived right back into work. But I should probably cut the guy more slack.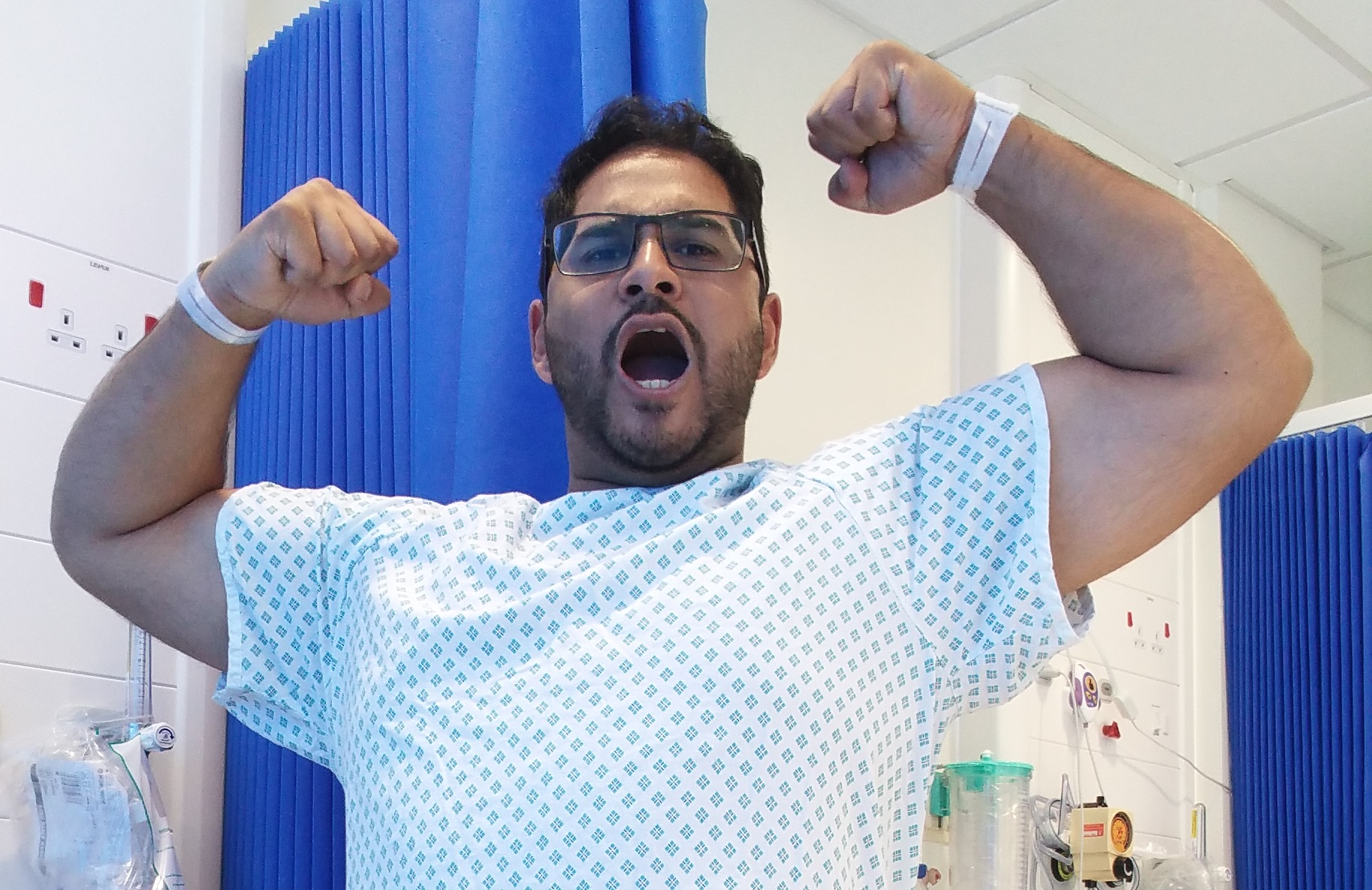 Above: Shaheen after a successful operation in an NHS hospital last week

Family Feuds and Family Solutions
I then got frustrated with Dad (he's our design genius).
I'd been asking him to upload various images of our new radical Christmas cards (yes, I know it's early!) to our Dropbox file, so I could put them on the website, but somehow it just wasn't happening.
It wasn't Dad's fault. (Turns out there was some problem with our Dropbox).
Meanwhile, the local printing company we work with emailed to say there was an error with our new '2019 US Founding Fathers & Mothers Calendar'.
We need to get it re-printed. Mum was NOT happy (she keeps the finances in order).
(The final calendar will, of course, be perfect! In fact I can't wait to show you it later this month when it's ready).
Let's just say that, as a family, we got a lot off our chest that afternoon! Was it like this for the Pankhursts too?!
However, later in the day, those Christmas card pictures were finally uploaded to the site.
We found a solution with the printing company, and there won't be much of a delay with the calendar.
Shaheen and Pete are on the ball and know what needs to be done with both shops and individual customers.
Looking back on the day, I realised I was dang lucky.
There's a lot to do this year. And things can and do go wrong all the time in businesses, large and small.
But there's an incredible team here which is committed to doing things right - to getting amazing designs out, to spreading the knowledge about our trans-Atlantic radical history, to finding solutions and dealing with problems.
Even on a Friday afternoon.
Check out the new Radical Christmas Cards