Posted by Pete on Aug 10th 2019
Dr. Anna Julia Cooper, born today in 1858, stands alongside the likes of Sojourner Truth and Ida B. Wells in the long and fierce history of black women standing up to racist prejudice as part of the broader feminist movement.
---
Despite its origins in the 19th century movement to abolish slavery, American feminism, like wider American society, has always had a problem with race.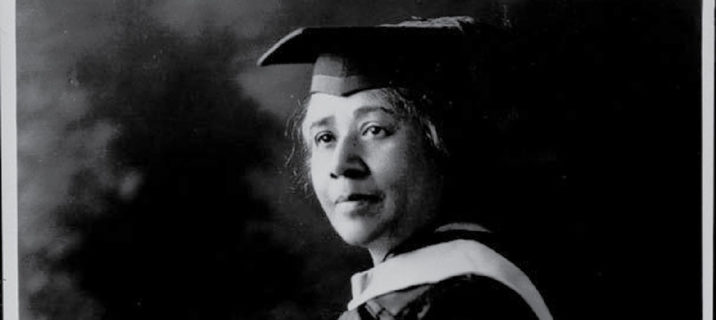 Above: The legendary feminist, educator, and activist Dr. Anna J. Cooper
Sadly, the rejection of oppression on the grounds of race has not always followed from the rejection of oppression on the grounds of gender.
This simple fact has filled the history of feminism in the US with contradictions.
In the late-1860s, Susan B. Anthony and Elizabeth Cady Stanton stunned their former comrades in the abolition movement when they denounced the 15th Amendment – outlawing racial discrimination in voting rights – with language which became more racist by the month.
And in 1913, Alice Paul, organizing the iconic Woman Suffrage Procession in Washington, pushed for the exclusion of black women.
'Ain't I a Woman?': A Better Way Forward
But this reactionary streak in US feminism has never been left unchecked.
Over the decades and centuries, African-American feminists have tirelessly confronted the racism and hypocrisy of some of their less enlightened white comrades, hoping to show them a better way of going about progressive politics.
Ida B. Wells, the feminist co-founder of the NAACP, steadfastly refused Alice Paul's attempt to keep the 1913 suffrage march white-only – stepping in from the sidewalk to join the white marchers of the Chicago delegation.
Decades earlier, the ex-slave Sojourner Truth gave one of the most impressive speeches in modern history to the 1851 Ohio Women's Rights Convention.
Titled 'Ain't I a Woman?', it drew Truth's overwhelmingly white listeners to the huge differences they had overlooked between the experiences of black and white women in 19th century America.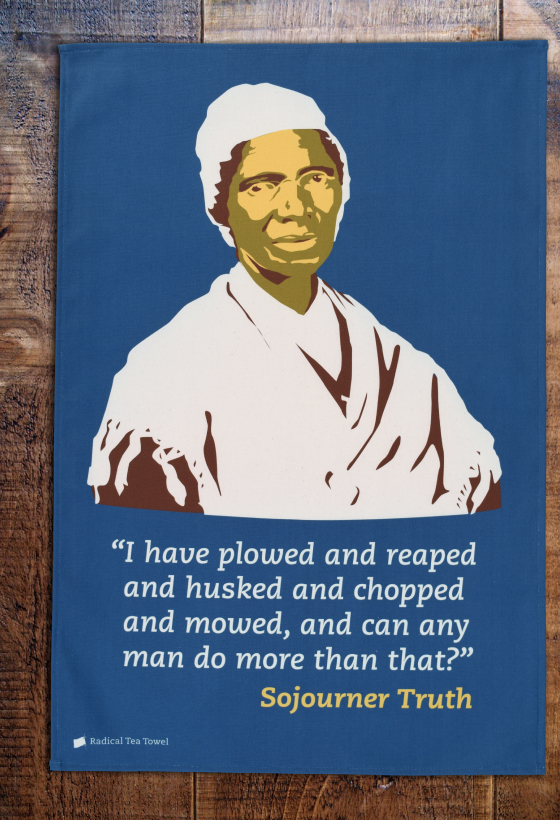 Click to see our original design with words from Truth's famous speech
Following in Truth's footsteps, Dr. Anna Julia Cooper, also an ex-slave, held a mirror to the hypocrisy of some white feminists in the US.
Dr. Anna J. Cooper: The 'Mother of Black Feminism'
Cooper herself was quite an incredible woman.
Born into slavery in Raleigh, North Carolina, she rose to become (at that time) only the 4th black woman in US history to be awarded a Doctorate of Philosophy (in 1925, from the Sorbonne in Paris).
She was also a committed feminist and advocate of black liberation, called 'the Mother of Black Feminism' by those she's inspired, past and present.
A big chunk of this reputation was made by Cooper's 1893 speech to the World's Congress of Representative Women in Chicago (I've said it before that there must be something good in the Chicago water – so much of America's Radical History is made there!).
Cooper, like Sojourner Truth forty years before, was speaking to a mostly white audience – she was one of only five African Americans invited to speak.
And her message was clear – white feminism was ignoring the concerns of black women, and that needed to change:
---
"Let woman's claim be as broad in the concrete as in the abstract. We take our stand on the solidarity of humanity, the oneness of life, and the unnaturalness and injustice of all special favoritisms, whether of sex, race, country, or condition. If one link of the chain be broken, the chain is broken."
---
The broken link in the chain of US feminism was its neglect of black women, and Anna J. Cooper was pointing toward the way to fix it – with a boldly universalist concept of humanity and its liberation.
Toward a More Inclusive Future
Women of color have always found the going tougher in progressive politics than pretty much anyone else.

And there are few clearer instances of misguided racism and hypocrisy in Radical History than the attempted exclusion of African American women from feminism in the United States.

But in the long history of resistance to this exclusion, we can look to women like Sojourner Truth and Dr. Anna J. Cooper for a better model of teamwork, justice, and solidarity within the progressive movement.

What's more, in Truth's and Cooper's examples we can uncover truly universal visions of emancipation to guide us forward in our time.
Read on for more inspiring Radical History from the past and present